The Insider's Guide to Getting the Best Credit Card Deals: Part 1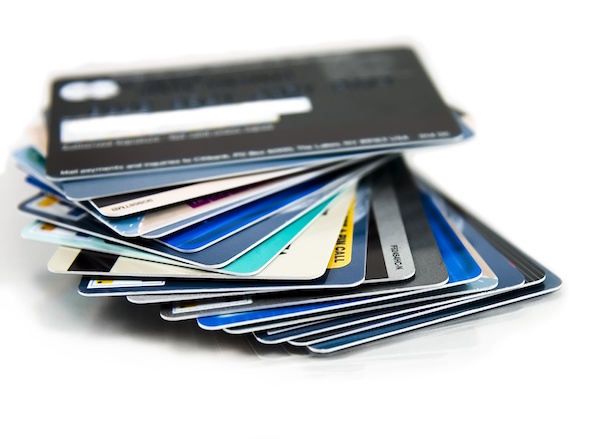 Have you ever been the kid in the candy shop faced with so many choices you don't even know where to begin?
Choosing the best credit card option for your budget can be like sorting through the candy store, but a whole lot less rewarding. When beginning to explore the credit card options, you'll notice that you are inundated with ads for this card and promises from that card.  How do you sort through the hype to find what meets your needs?
For the financially savvy, there are deals out there to be had. It's often just a matter of finding them, and that can expend another precious resource: your time.
Good news: we have done the work for you!
For the next four weeks, we will be posting information on sites that eliminate the guesswork and streamline the process of locating credit card deals.
Where do I start?
As with any resource, take stock of what you already have. Sometimes, a card you already have may have some incredible bonuses that you may have missed. How can you find out? Take a look at slickdeals.net. This site offers deals on many household items, but the credit card page is definitely worth your time.
Organized visually, Slick Deals provides a picture of a credit card with a brief outline of a deal under it. By clicking on the card, you will navigate to a description with the details and any necessary links. Some deals are for new cardholders while others are for those who already have the card.  Take a look at what Slick Deals currently has on offer (as of September 2016).
Do you have a Discover Card?
Now through the end of September, current Discover Cardholders who enroll their card through the Discover Card website or by phone can access deals for $10 in Kohl's cash, 2% cashback bonus in grocery stores, or earn up to $50 by using Android Pay. There is even a 5% cashback bonus on selected merchants. Most cashback offers are for 1%, and seeing a bigger return is definitely worth checking out.
Ready to dust off the American Express?
Also, worth checking into are the current offers for American Express cardholders. Do you have a pet and an American Express? By enrolling your card, you can access a $10 return from online purchases at Petco.com of $50 or more. Your $10 comes in the form of a credit on your statement. There are also deals for using the card at the Body Shop and Google Express. These are great if you're already planning a purchase at any of these retailers.
Also worth noting are the discussions of the deals after the description. If you're interested in how accessible a deal really is or how the deal worked for others, the comment section may be worth a few minutes.
Trying to recover your credit or just establish credit?
If a rainbow of card choices doesn't pop out of your wallet, we haven't forgotten you. This series promises something for everyone. Stay with us.
Next week we'll be focusing on a site geared for those with limited credit or bad credit.