5 Monthly Fees & Subscriptions You Shouldn't Be Paying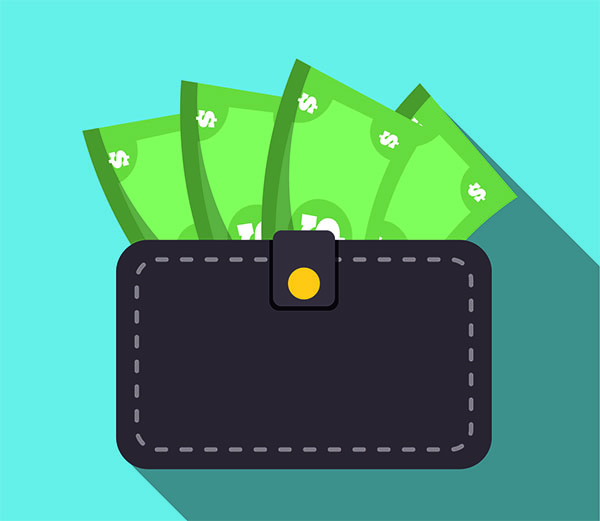 Most of us have been guilty at one point or another of signing up for a monthly service or subscription that we never use. The worst part is that many of us keep paying simply because we don't want to deal with the hassle of canceling our account. Does that sound like you? What would we find if we were to review your most recent credit card statement?
If you're trying to pay down debt, save for the future and get your finances in order, then every dollar counts. Here is a look at 5 monthly fees and subscriptions you should consider cancelling so you can put your money towards other goals.
Bank Fees
Bank fees come in a couple different forms. The first is a monthly fee for just having a checking account, and then there are usage fees such as overdraft charges and ATM fees. A 2015 study from Bankrate found that the average ATM charge is $4.52 per transaction, and the 5 largest banks made $283 million off of ATM fees. The average overdraft fee was $35 in 2015.
To avoid paying bank fees you should shop around to find the checking account that best matches your needs. Some online banks such as Simple.com and Chase 360 Checking offer low or no fee accounts. You can also call the bank you're currently with and ask them to review your account. They may have added new account features such as the ability to receive text messages when your account balance is low so you can avoid overdraft charges.
Gym Membership Fees
Have any of you ever been bit by the New Year's bug? You know it happens at the start of a new year when you vow to lose weight and transform your physical health. The next thing you know you're paying for a pricey gym membership that you used for a couple months. I'm sure there are some avid gym goers reading this article who wouldn't dream of canceling their gym membership, but for the rest of us pseudo gym users there are cheaper alternatives.
The average gym membership costs between $40 and $50 a month but some can go much higher. If you do like to workout in a gym once in a while but also want to save some cash, consider your local recreation center. Costco and Samsclub offer discounts on gym memberships. There are also plenty of online options that will allow you to workout from the comfort of your home. There are free Youtube channels such as FitnessBlender or paid streaming channels such as Daily Burn (http://dailyburn.com/m28?s1) for $14.95 per month.
Online Storage Fees
It's easy to understand the appeal of storing your music and pictures on the cloud. It gives you the ability to access your files easily from anywhere. It's also easy to end up paying fees for storage you don't really need. The first thing you should do is look at what you actually have saved. Get rid of any files you no longer need and make a habit of doing this regularly.
While not as convenient, consider storing pictures and documents you aren't likely to access often on an external drive. You can buy a lightweight external hard drive with one terabyte of storage for around $50. Shop around for cloud storage and take advantage of free space. Dropbox currently offers 2GB of free storage space, but it costs $9.99 to move up to their next plan. iCloud for your Apple products offers 5GB of free storage, and they offer some flexible plans if you need more than 5GB. Google Drive gives you 15GB of free storage, but the cost to move up from there is $9.99 per month.
Music Streaming Services
Music streaming services are gaining in popularity. The average cost is around $10 per month. It can be a small price to pay if it is truly a service you love and use, but it could also end up being one of those services you sign up for on a trial basis and forget to cancel.
There are plenty of free music streaming services available if you are willing to listen to a few ads. Pandora and Spotify, for example, offer free streaming plans. Tunein is another free streaming service that will let you listen to over a 100,000 live radio stations from around the world for free.
Modem Rental Fee
Have you looked at your home internet bill lately? It's likely that it includes a rental equipment fee of around $10 per month for your modem. I have to admit I'm guilty of paying this fee because it's convenient to have them provide the modem to you when they set up your internet service. The problem is that I've been paying this fee for at least the last 4 years.
That means I've paid around $480 to rent a modem I could have purchased for about $100. You can likely find out which modem you need from your internet service provider. Comcast for example provide a list of compatible modems on their website.
Get Help Cancelling Unused Subscriptions
There is a free website AskTrim.com that will help you find and cancel unused subscriptions. They will review your credit card statement and give tips to save you money. They will even help you cancel subscriptions you no longer want.
Conclusion
When you look at each of these fees individually it doesn't seem like much, but when you add them up you can see the drain on your budget. If you were to pay one ATM fee ($4.52), one overdraft charge ($35), a gym membership fee ($50), a Dropbox account fee ($9.99), a Spotify subscription fee ($10) and a modem rental fee ($10), you would be paying about $120 for one month or nearly $1,440 in one year.
It's not always easy to reduce your spending or stick to a budget. An easy place to start is by cancelling reoccurring monthly fees for services you don't need or use. It's a great first step towards reaching your financial goals.