Bitcoin Debit Cards: How Do They Work?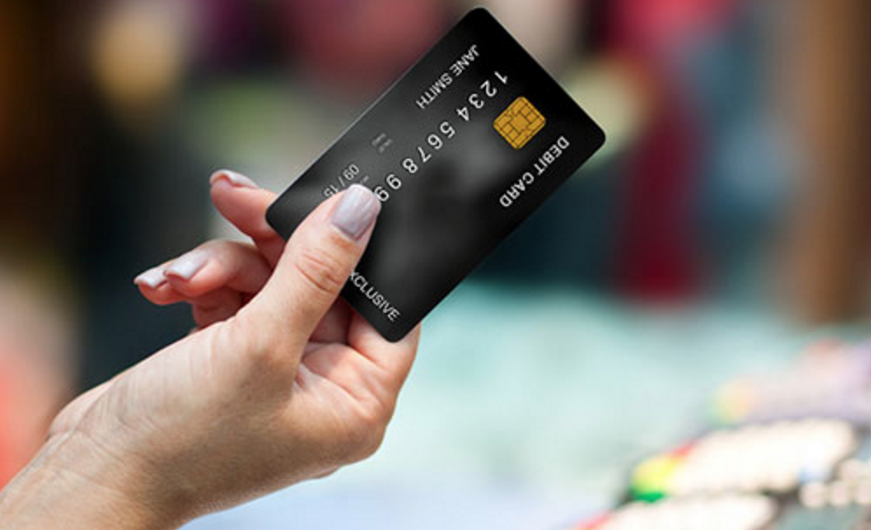 Bitcoin Debit Cards: How Do They Work?
Bitcoin and cryptocurrencies have taken the world by storm —and they have changed the way many of us conduct financial transactions.  One of the latest developments is the Bitcoin debit card, which has some key differences when compared to the traditional plastic issued by your bank.  
The first point to remember is that Bitcoin debit cards are not issued as government cash. Essentially, this means your funds won't be guaranteed by a U.S. government entity when they are exchanged for goods/services.  This means Bitcoin values can be highly volatile and that consumers should only buy what they can afford to lose. The best way to determine your true disposable income levels is through our budget tracking tools.

One way to make transactions easier is to use a Bitcoin debit card, which is actually similar to many prepaid debit cards that can be used in everyday purchases. Rather than loading it with U.S. dollars, Japanese yen, or euros, you can use a Bitcoin wallet to load funds. The card will then convert the funds to any fiat currency and you can make purchases from your Bitcoin wallet online and offline. Essentially, you can spend your money anywhere major credit cards are accepted.

Getting Started: Bitcoin Debit Card Requirements

Several companies (such as Bitpay, Spectrocoin, and Cryptopay) offer prepaid cards focused on Bitcoin. To get started, you must first open a Bitcoin wallet which will actually be the source of all funds loaded. Prices for a Bitcoin debit card will vary (usually from $15.00 to $40.00, depending on the chosen company). Bitcoin debit cards will sometimes include monthly maintenance fees, so always read the website's "fine print" to be sure about the total costs.

Bitcoin Debit Card Benefits

Bitcoin debit card benefits center around the ability to use cryptocurrencies for everyday transactions. This is often difficult to accomplish but you can convert Bitcoin balances into dollars and use the funds almost anywhere. After using a Bitcoin wallet app to move your cryptos from a Bitcoin wallet to the card, you should have no problems spending money at any retail location, sports venue, restaurant, or online outlet.

Bitcoin debit cards can be obtained without much difficulty, usually by applying online and then paying the appropriate fees. Budget Trackers should always shop around to get the best deal, as some locations will often run discounts. Just like debit cards issued by traditional banks, the fees associated with a Bitcoin debit card can vary greatly. To get the lowest fees available, it may be a good idea to select a "virtual" debit card rather than a plastic debit card.

Making the best selections will often depend on your needs when using the card to make transactions. If you are simply trying to shop online or make basic payments (such as a mobile phone bill), virtual cards might be the best choice (due to their lower costs). If, however, you will need to make purchases in physical store locations, it is probably best to select a traditional physical (plastic) card so that you will not face any difficulties.

Bottom Line: Using Bitcoin Debit Cards

So, whether you are an active Bitcoin investor, Bitcoin miner, or just an everyday consumer, budget tools like a Bitcoin debit card can be a great way to tap the value of your cryptos. In the past, Bitcoin purchases have been difficult for consumers because there have not been many outlets available to accept crypto payments. But, with a Bitcoin debit card, consumers can now make transactions with a minimal level of hassle.

Just as you would with any other debit card, you can only spend the funds available in the account. This means you can't be charged overdraft sees, or receive an unexpected bill at a later date. It's usually a good idea to keep track of the value of Bitcoin and other cryptos so that you always know the true value or your spending activities. For example, if you believe the value of a Bitcoin will rise soon, you might wish to leave the funds in your account (rather than converting to fiat currency). This could give you an extra opportunity to give your balance a chance to grow with the unbelievable market trends of the crypto world.